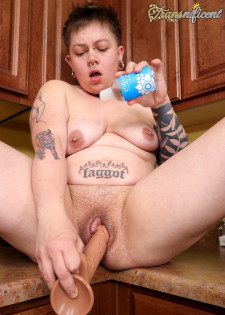 Wyatt Stone loves to make a mess in the kitchen, and after he makes you dinner, he decides it's time for dessert! He takes off his apron, revealing his hot naked body underneath before taking his dildo and fucking himself on the floor and the counters until he squirts so hard all over the kitchen!
11th May 2023
14:29 HD Video
& 115 Photos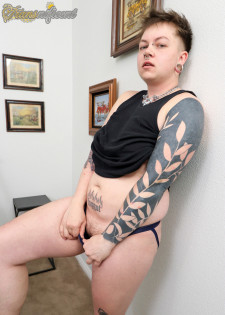 Wyatt Stone is all alone in his bedroom and wants to cum so he invites you to watch. Wyatt undresses slowly, teasing you every step of the way! He then pulls out his favorite dildo and fills his needy hole in multiple positions and having multiple orgasms, just for you!
4th May 2023
13:24 HD Video
& 104 Photos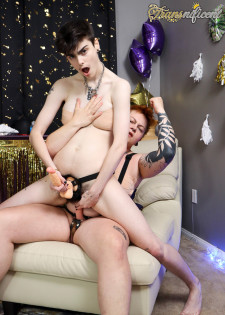 The circus ringleader Trans Punk is relaxing by himself when strong man Wyatt Stone comes in and throws a pie in his face! Trans Punk is furious and decides to wrestle the strongman because he thinks its all just a show, but that wrestling turns sexy really fast! Wyatt strips Trans Punk down and bends him over his knee for a good spanking, and then both men take turns fucking each other in extremely hot positions until everyone is cummed out!
25th Oct 2022
26:26 HD Video
& 185 Photos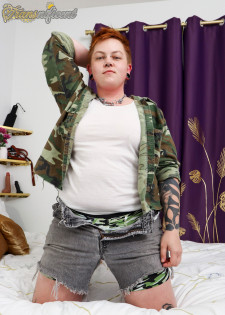 Wyatt Stone is back and he can't wait to finish what he previously started! Wyatt quickly gets undressed and lets you admire him before he pulls out all of his favorite toys and fucks himself until he squirts all over the bed!
27th Sep 2022
16:21 HD Video
& 111 Photos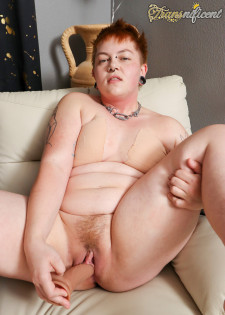 Today we would like to introduce to you Wyatt Stone. He is new to the Grooby family and he fits right in! After telling you a bit about himself Wyatt shows off his hot body by gelling naked and flexing his muscles. Wyatt is ready to show you more than just his muscles though, so he brings out one of his favorite toys and fucks himself right to the edge!
13th Sep 2022
14:26 HD Video
& 114 Photos