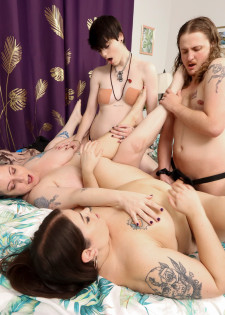 Cher Mii and Nikki Sequoia come home from a date and find Trans Punk and Sydney Screams fucking in their bed! Cher and Nikki tease them a bit for fucking all day but Trans Punk and Sydney wave them over to join. Cher and Nikki oblige and strip out of their clothes to join the fun! The boys tag team Nikki and Sydney in multiple positions, swapping spots and holes over and over until everyone is all cummed out!
1st Dec 2022
17:23 HD Video
& 86 Photos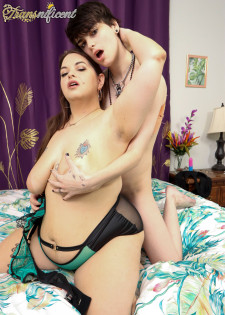 Trans Punk and Sydney Screams have been crushing on each other for quite some time, and now that they finally have a chance to get together these two hotties are on it! They both take turns giving each other oral before Sydney straps up and fucks Trans Punk's hot hairy hole until he cums all over Sydney's cock. Sydney then decides it's their turn to get fucked and asks Trans Punk to fill them up as well! But just when you think they are tired out, you realize there's a part 2 to this saga... to be continued...
29th Nov 2022
20:25 HD Video
& 163 Photos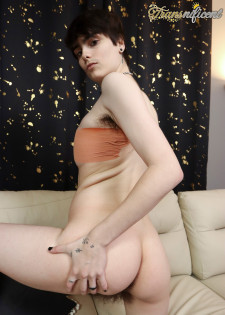 Trans Punk is back and he's here to make sure you don't go another day without an intense orgasm, so he has you admire his body while he strips down in front of you. Once you're nice and hard, he wants you both to jerk off in tandem until you blow your load all over his beautiful bush!
22nd Nov 2022
14:59 HD Video
& 93 Photos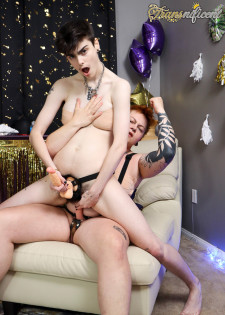 The circus ringleader Trans Punk is relaxing by himself when strong man Wyatt Stone comes in and throws a pie in his face! Trans Punk is furious and decides to wrestle the strongman because he thinks its all just a show, but that wrestling turns sexy really fast! Wyatt strips Trans Punk down and bends him over his knee for a good spanking, and then both men take turns fucking each other in extremely hot positions until everyone is cummed out!
25th Oct 2022
26:26 HD Video
& 185 Photos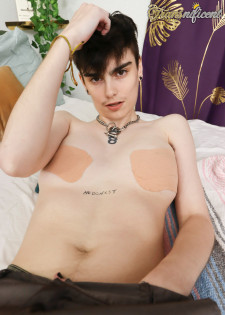 Trans Punk is back and he is incredibly horny! He immediately strips down and plays with his hairy hole before fucking himself in multiple positions. His eye contact pierces through you as he quivers in bliss while he cums incredibly hard right in front of you!
29th Sep 2022
14:58 HD Video
& 114 Photos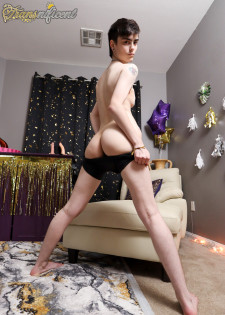 Today we are welcoming Trans Punk to the Grooby circle and phew is this man HOT! After telling you a bit about himself, Trans Punk strips down and spanks himself before deciding he needs to fill his needy, hairy hole with his dildo!
15th Sep 2022
15:29 HD Video
& 114 Photos