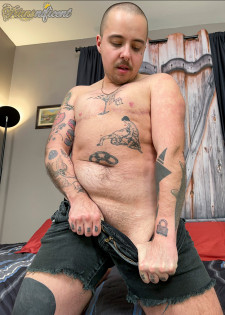 Slate is back and he's ready to go big or go home! Slate immediately strips out of his hot outfit and pulls out a dildo that's as big as his arm! He shoves that dildo right into his hole and fucks himself until he is soaked. Slate then pulls out his favorite power tool and vibes his dick and edges himself multiple times before finally letting himself cum extremely hard!
15th Feb 2022
13:38 HD Video
& 126 Photos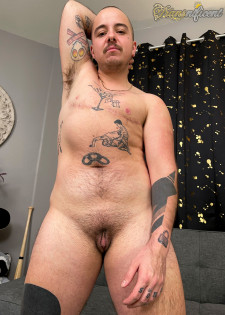 Slate is new to the Grooby family and he's here to explore his kinks! In this debut scene produced by Penny Petalz and Nikki Sequoia, Slate tells you a bit about himself and his kinks before he quickly strips down and shows off his hot body. He plays with his dick and hole before deciding he needs to be stuffed. Slate then pulls out a huge dildo and fucks himself till he is ready to blow!
1st Feb 2022
14:40 HD Video
& 128 Photos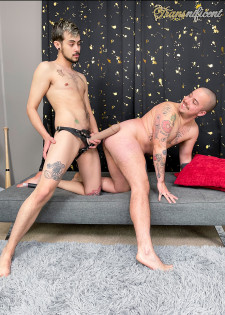 Felix needs a new job so he decides to interview for Slate's construction company. Early in the interview, both men start to eye each other's bodies and that quickly turns into them acting on their sexual impulses. Felix shows Slate what he can do on and off the job and Slate tests Felix's strength and ability to handle large tools. Felix proves he deserves the job, but Slate may need him to come in for a second interview!
11th Jan 2022
25:33 HD Video
& 179 Photos