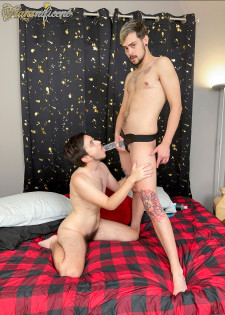 Felix comes home after a stressful day and his new friend Odeon decides that he needs a massage. While rubbing him down, Felix realizes that he should pay Odeon back in the best way possible, and they end up pleasuring each other and filling each other's holes. After a few orgasms, Felix is feeling much better and Odeon is glad he moved in with Felix!
8th Feb 2022
29:05 HD Video
& 181 Photos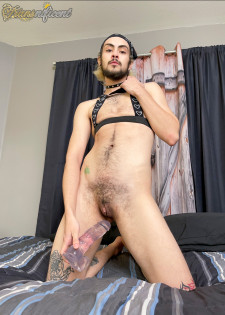 Felix is back and he picks up right where he left off! He strips down and immediately starts pounding his pussy with a huge dildo. You can see his dick swell as he gets closer and closer to cumming. This flexible boy fucks himself hard in multiple positions before he finally cums all over the thick cock deep in his hole!
18th Jan 2022
14:05 HD Video
& 124 Photos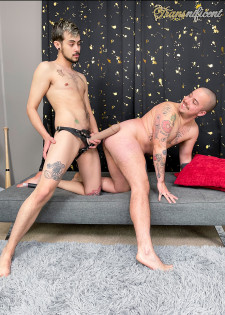 Felix needs a new job so he decides to interview for Slate's construction company. Early in the interview, both men start to eye each other's bodies and that quickly turns into them acting on their sexual impulses. Felix shows Slate what he can do on and off the job and Slate tests Felix's strength and ability to handle large tools. Felix proves he deserves the job, but Slate may need him to come in for a second interview!
11th Jan 2022
25:33 HD Video
& 179 Photos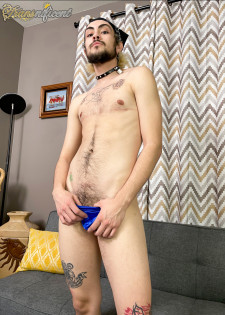 Felix is new to the Grooby family and he's ready to show you why! Felix introduces himself to you and tells a bit about himself and his kinks, before stripping down and showing off his hot body. Felix fingers his pussy and strokes his dick while telling you just how much he likes it. He then pulls out one of his favorite dildos to stuff his hole while wishing it was yours!
23rd Nov 2021
15:28 HD Video
& 127 Photos