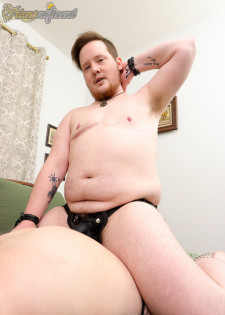 Rowan and Raven are a real life T4T couple and they want to show you exactly how they love to have sex! In this episode of our "Real Sex" series, we wanted to highlight the primal urges these two have for each other! Rowan starts off by showing how much of a caring top he is by sensually kissing Raven and undressing her, but when he gets to the panties, he rips them off and starts to really take control! They give each other oral before Rowan straps up and fucks Raven all over the bed until she's a slippery shaking cummed-out mess!
16th May 2023
20:34 HD Video
& 92 Photos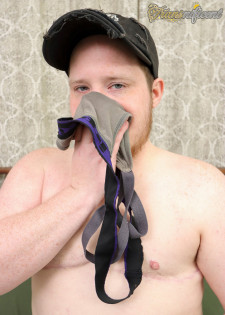 Rowan just got home from work and all he wants to do is jerk off, cum, and relax! He invites you to join him as he teasingly removes his work clothes. He sensually touches every part of his sexy body before making his way down to his hole. He slides some fingers in to get ready for his favorite toy, and once he can't hold out any longer, he slides his big dildo in and fucks himself in multiple positions until you both cum hard and then finally get to relax!
20th Apr 2023
11:53 HD Video
& 101 Photos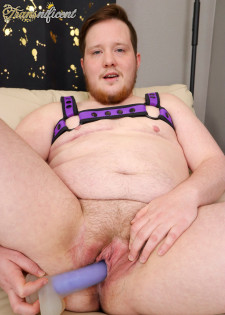 The long awaited return of Rowan is here and it's so so HOT! Rowan gets right to business stripping out of his clothes because he knows just how bad you've been craving his hot body! He rubs his chest and makes his way down to his hairy hole and starts to play, spreading and touching every bit right in front of you. Rowan gets so turned on that he pulls out his favorite toy and fucks himself, wishing it was you!
14th Apr 2023
13:25 HD Video
& 97 Photos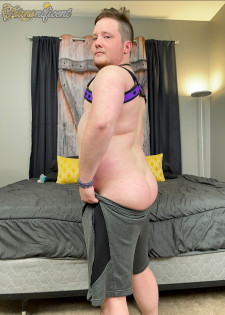 Rowan is back and he's ready to finish what he started! He looks so hot in his harness and he gets right down to business stripping off his shorts. Rowan starts rubbing his hairy holes and stroking his dick until it is extremely hard and wet! He slips his fingers right in and fingers his boy pussy until he decides he needs much more. He pulls out his favorite dildo and lubes it up and sticks it right in! He fucks himself for a bit before deciding he needs something even bigger! Rowan then decides to show you his new huge toy! He takes it slow at first, stretching his hairy hole and enjoying every moment. Once his hole is nice and stretched, Rowan sticks his favorite dildo back in his hole and fucks himself silly, edging a few times before finally cumming hard!
17th Feb 2022
11:18 HD Video
& 106 Photos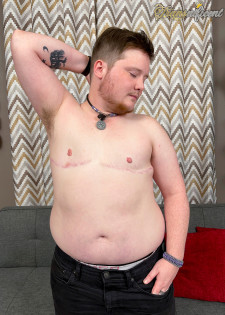 We are excited to introduce you to Rowan's first solo scene! He is new to the Grooby family and we welcome him with open arms and head pats! Rowan introduces himself and tells you about his hobbies and kinks. Telling you all his turn-ons gets him going, so he strips down and starts stroking his swollen dick. Rowan is hard and wet almost immediately, and you get mesmerized by his hot hairy hole. Rowan lubes up his favorite dildo and goes to town, fucking himself and riding the cock until he's so worked up that he could cum any moment!
30th Dec 2021
13:23 HD Video
& 124 Photos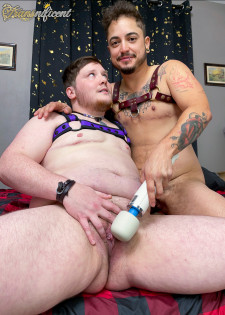 Rowan started getting hot and heavy with himself when Atlas walks in and takes over. Atlas rubs on Rowan to work him up before getting him undressed and sucking his dick. Rowan then returns the favor and once Atlas feels Rowan has been a good boy, Atlas decides that it's time to introduce Rowan to an assortment of new toys that will get them both off!
30th Nov 2021
30:26 HD Video
& 182 Photos