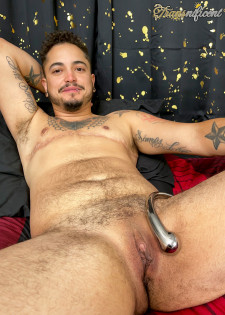 Atlas is back and he is ready to cum this time! He immediately strips down and shows off his hot body before stroking his dick. You can see him get harder and harder while he rubs and tugs and tells you how good it feels. He pulls out his stroker and plays with it while his dick grows, and when he's right on the edge he holds back again and pulls out his dildo. He stuffs his hole and fucks himself until he absolutely needs to cum, then he pulls out his metal wand and a vibe and goes to town on his pulsing dick and hole until he cums so hard he squirts like a fountain, soaking everything, including you!
21st Jan 2022
14:07 HD Video
& 115 Photos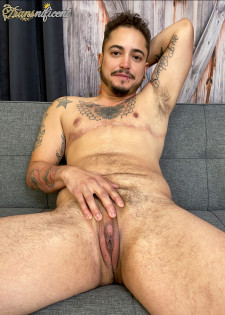 Atlas Cummings is here to spice things up! In this debut scene, Atlas starts off by introducing himself and telling you about some of the sexy things he's into. This quickly evolves into him stripping down and showing you his new toy, which is a silicone stroker. He lubes up and rubs the stroker on his hard dick until he can't take it anymore and needs to be filled. He then pulls out his favorite dildo and stuffs his hole until he's so worked up he never wants to stop!
21st Dec 2021
14:31 HD Video
& 142 Photos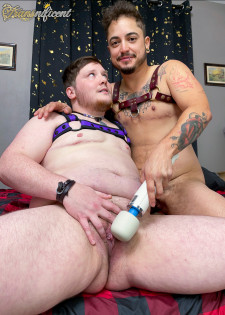 Rowan started getting hot and heavy with himself when Atlas walks in and takes over. Atlas rubs on Rowan to work him up before getting him undressed and sucking his dick. Rowan then returns the favor and once Atlas feels Rowan has been a good boy, Atlas decides that it's time to introduce Rowan to an assortment of new toys that will get them both off!
30th Nov 2021
30:26 HD Video
& 182 Photos