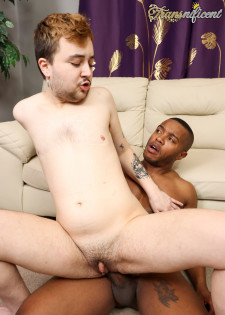 Jake waters comes home early from the gym because he can't stop thinking about his roommate Haskell Holland. He knows Haskell wants him so he decides to shoot his shot and it works! Haskell has been dying to please Jake in every way and Jake takes the opportunity to fuck Haskell's wet mouth and hole until he blows his big load deep inside Haskell for him to squirt everywhere!
21st Feb 2023
21:33 HD Video
& 148 Photos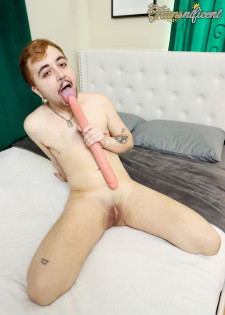 Haskell Holland is back again and this time he is in a sweet and sensual mood! Haskell wants you to join him in the bedroom as he strips off all his clothes and shows of his cute pain slut marked body. Haskell teases you with his wet holes and pulls out a massive double dildo and fucks himself silly with both sides right in front of you until he is all cummed out!
29th Dec 2022
11:03 HD Video
& 104 Photos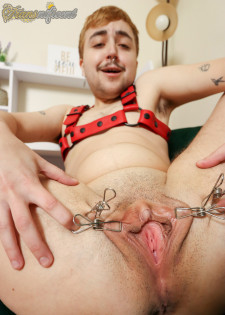 Haskell Holland has returned to Transnificent and this time he really wants to show his true self! Haskell is such a pain slut and wants to have you witness him in sub space, so he sensually preps his body by slowly undressing and touching himself all over. He then pulls out metal clothespins and starts clamping them to his thighs and pussy! The pain makes him moan and after getting them all on there, he pulls them off one by one and shows you how he can cum just from taking off the last 2!
13th Dec 2022
11:40 HD Video
& 100 Photos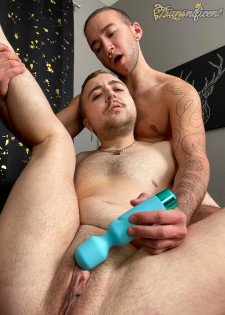 Haskell Holland and Ari Koyote have seen each other at numerous sex parties throughout the years, and yet they have never had the chance to play we with each other. Haskell was worried that Ari was only a bottom due to how many dicks he usually sees Ari take, but he is in for a sweet surprise. Not only does Ari top, but he does it well! Ari sucks and fingers Haskell's wet dick and hole until he squirts multiple times, and then fucks him till they both lose count of how many times Haskell cums! Haskell then returns the favor by fisting Ari's stretched, pierced hole until he gets his turn to cum as well!
28th Dec 2021
34:39 HD Video
& 200 Photos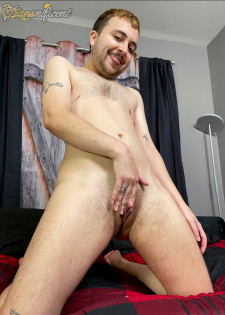 Haskell Holland is back and he is ready to get down to business! In this wet and wild scene produced by Penny Petalz and Nikki Sequoia, Haskell immediately strips and shows off his hot tattooed body. Haskell brought multiple toys to satisfy himself and he starts with his favorite vibrator. He uses the vibe and cums again and again, squirting all over the bed. He then brings out a huge dildo to fill his needy hole and continues to have so many orgasms that you will lose count!
26th Nov 2021
12:24 HD Video
& 128 Photos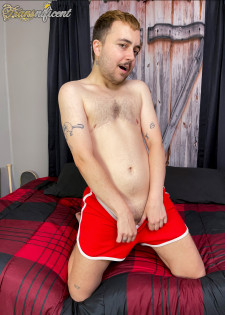 Today we are excited to introduce you to Haskell Holland! Haskell is new to the Grooby family and he fits right in! He loves to tease and show off his hot body while you watch him play. Haskell sucks and drools all over a dildo while he plays with himself and vibes his boy pussy, edging over and over. Admire his body as he shows you just how much of a fuck toy he truly is in this smoking hot Grooby debut produced by Penny Petalz and Nikki Sequoia!
8th Nov 2021
16:06 HD Video
& 108 Photos