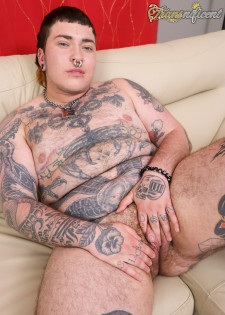 Syd Sixx is back with a new name but the same hot ass and he's going to fuck it right in front of you! He starts by stripping down to show you his sexy new fishnet underwear, and then quickly pulls out his favorite anal toy, lubes it up and goes to town! Syd decides to add a vibrator to the mix and shortly after putting that on his dick he squirts all over the place as he cums really hard!
23rd May 2023
10:11 HD Video
& 113 Photos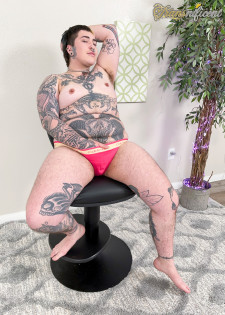 Syd is back and he knows that this time he gets to go all the way! First he decides to tease you by rubbing lotion all over his chest, ass, and feet, making sure he is nice and soft and shiny for you. He then pulls out his favorite dildo and fills his wet hole and fucks himself in multiple positions before deciding that it's time to let go! Syd grabs his vibrator and sits on that thick dildo while he vibes his dick into oblivion!
9th Jun 2022
12:36 HD Video
& 103 Photos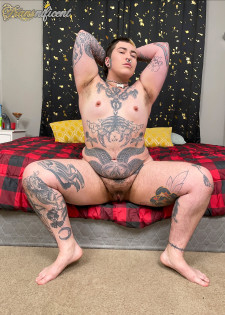 Today we are excited to introduce you to Syd Ryder. He is new to the Grooby punk house and he absolutely belongs! After telling you a bit about his punk rock and porn background, Syd finds himself so wet that he is soaking through his boxers. He quickly takes them off and shows you his hot tattooed body. Syd finds himself playing with his hole pretty quickly and he is getting hornier by the second, so he pulls out a thick toy that will fill that hole right up!
26th May 2022
12:36 HD Video
& 119 Photos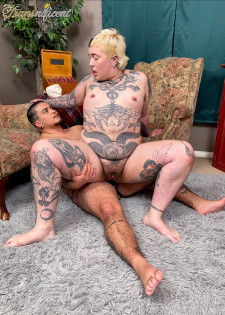 Apollo Moon and Syd Ryder finally got accepted to the Transnificent Gentlemen's Club and they are excited to check it out! After the bartender walks away to do some busy work, Apollo and Syd immediately strip each other down! They worship and suck each other's dicks and holes until Syd is begging for more. Apollo then puts a strap on on and dicks down Syd until he's cumming over and over right on the floor of the club!
3rd May 2022
29:14 HD Video
& 181 Photos