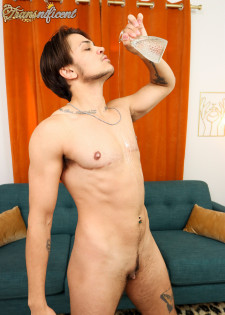 Nicky Zeal is back and he's ready to show off his hard work at the gym! He strips out of his clothes to reveal his sculpted body. He teases you as he starts to pour oil all over himself, his defined muscles glistening as you drool all over yourself. Nicky wants you to jerk off while he flexes and strokes himself along with you until you both bust a nut!
7th Nov 2023
13:06 HD Video
& 141 Photos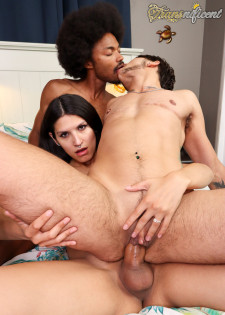 Nicky Zeal and Zariah Aura made their way to Vegas to hang out with the Transnificent team, and Zeke Nix wanted to join in on the fun! This gonzo three-way is full of passion and energy, lots of sexy positions, and one of the best double facials we've seen yet!
10th Oct 2023
22:49 HD Video
& 94 Photos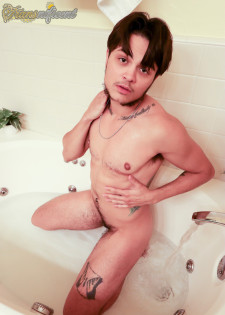 Nicky Z is incredibly horny and has been dying to have his ass pounded. Unfortunately he is all alone, but luckily he has his favorite dildo in the bath with him! After getting all wet and soaking in the bath bomb, Nicky lets the bath water from the faucet run over his dick until he cums and then he decides to fuck his ass in many positions, cumming again and again!
10th Jan 2023
12:25 HD Video
& 110 Photos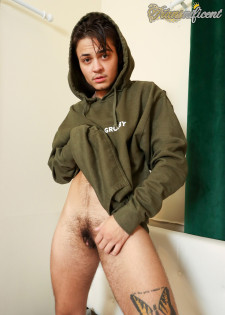 Now that Nicky Z is all cozy in his comfy Grooby hoodie and sweats, he can't help but think of that time he pounded his ass in front of you in the bathtub and gets really horny! He pulls his pants down and starts rubbing on his dick until he needs to fill his hole! He then fucks himself with one of his favorite toys until he squirts all over you!
22nd Dec 2022
13:40 HD Video
& 103 Photos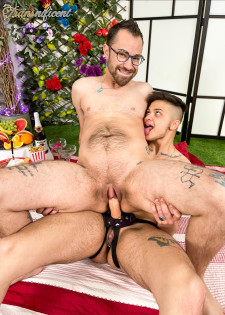 Brad Pardee is on a nice quiet picnic when Nicky Z comes hiking through his secret spot. After asking Nicky if he wants to join, they quickly realize that they are attracted to each other and decide to have some fun! Brad just so happens to have a mix of sex toys with him, so they take turns using toys on each other and tasting more than just the picnic foods!
14th Jun 2022
29:44 HD Video
& 180 Photos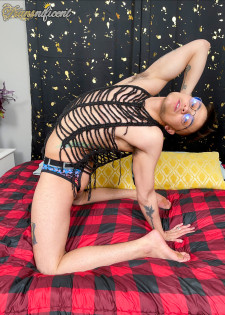 Nicky Z is back and he is ready to cum with you! He strips down quickly and shoves a huge plug into his tight asshole before turning on the vibe for his dick. His sexy body is so flexible and he squirms as he rubs the vibe on his dick in multiple positions before cumming so hard just for you!
13th May 2022
14:20 HD Video
& 116 Photos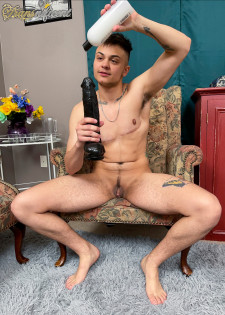 Today we are excited to introduce you to Nicky Z! He is new to the Grooby family and he won our hearts immediately! Today Nicky Z was not expecting company but once you walk in he gets right to business and tells you a bit about himself. As he's telling you about the things that turn him on, he gets all hot and bothered and decides to strip for you. Nicky then grabs one of the biggest dildos you've seen yet and stuffs his hole with it and fucks himself in ways you haven't seen before!
29th Apr 2022
12:37 HD Video
& 115 Photos