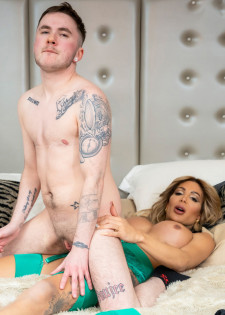 What a matchup we have for you today! Jordan Green hooks up with Vanessa Jhons for a hot hardcore scene! Jordan wants to fuck and Vanessa is more than happy to oblige as she fills him up and rubs her cock against his hard dick! A smoking hot hardcore!
5th Apr 2022
21:30 HD Video
& 179 Photos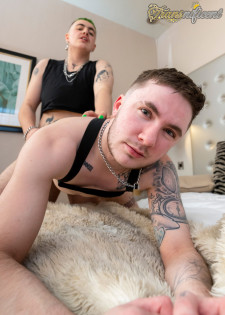 It's Saturday night and the clubs closed early, so Jordan got on Grindr and invited Chase round to "hang out." Sexy dominant Chase soon gets work with his sneakers on his new sub boys face, rams his XL dildo into the back of Jordan's throat, and then fucks his boy pussy in so many different positions until they both cum all over each other. The sweat and orgasms are real, as is the horny sexual chemistry between these two fired-up English lads.
22nd Feb 2022
25:37 HD Video
& 182 Photos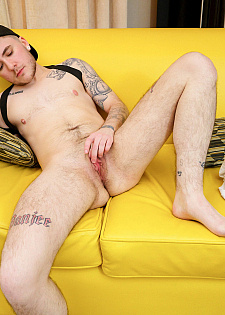 Jordan Green is back and he's got a big toy! He wants to get off and with noone else around it's time for toys so Jordan brings out his dildo and fucks himself!
28th Jan 2022
16:32 HD Video
& 121 Photos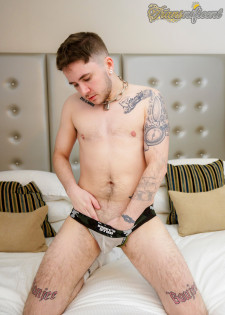 Jay is officially our first UK Grooby Boy and he's here to rock your world! Jordan brought toys and is eager to show you just how much sexy fun can be had as he brings out his pump in this hot scene!
4th Jan 2022
16:15 HD Video
& 119 Photos