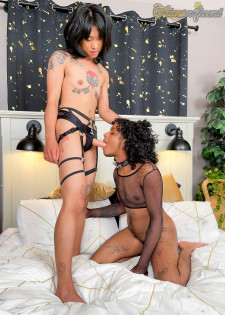 Haru Haku doesn't normally take on friends as clients, but when they heard that their partner Kit needed a rough session, they knew just what to do. Haru invites kit over and quickly ties him up and spanks his ass until it's bright red. Haru then straps on a dildo and fucks Kit's holes before letting him out of his ties to return the favor!
6th Sep 2022
31:43 HD Video
& 179 Photos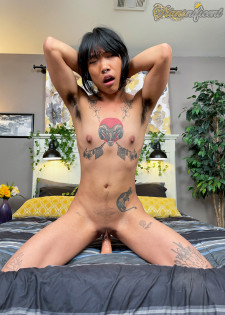 Haru Haku is back and they want to make sure they get to fully enjoy themselves for you this time, so they quickly strip out of their clothes and start to play with some toys. Haru sloppily sucks on a dildo to get you all hot and bothered before using it to stuff their tight hole until they cum all over it!
4th Aug 2022
14:28 HD Video
& 114 Photos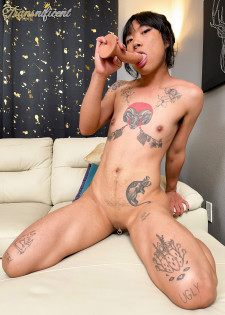 Today we would like to welcome Goddexx Haru Haku to the Grooby family! Although Haru is new to our site, they sure do make a splash! Haru starts off telling you a little bit about themselves before quickly stripping all of the clothes off and making you understand exactly why you want to submit and worship while they play.
21st Jul 2022
14:13 HD Video
& 124 Photos