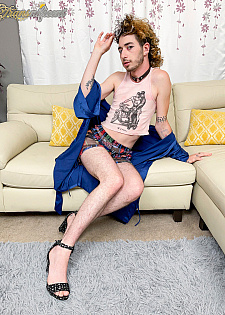 Cody Sweets is the best massage therapist in town and his favorite client Tali Tee has him come over to work on him. Cody sets up the table and has Tali strip down and proceeds to inform him he would like to try some new techniques on his most trusted customer. Cody then oils Tali down and massages him sensually as he periodically strips articles of clothing off. Once the massage is over and they are both naked, they decide there's more ways to relieve tension and both guys start having some of the most slippery, oiled up sex of their lives. Taking turns with the strap on dildo, they fuck each other all over the massage table until they both cum that stress away!
26th Jul 2022
31:27 HD Video
& 186 Photos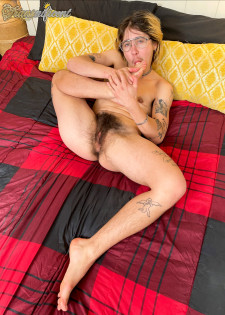 Cody is back and he's hornier than ever! He decides that this time he wants to get a little messy, so he pulls out some oil to shine up his bush and his feet. He then pulls out a crop and spanks his shiny soles. After a bit more bastinado play, Cody pulls out another fun toy that sucks his dick and it makes him cum so hard!
5th Jul 2022
14:39 HD Video
& 117 Photos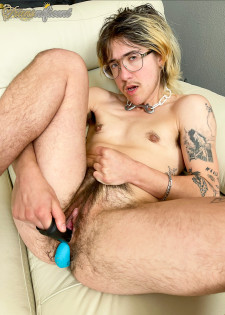 We are ecstatic to introduce to you Cody Sweets! He is new to the Grooby family and we fell in love immediately! In this spicy debut, Cody tells you all about himself and his kinks before he strips down, revealing his incredible bush! He then pulls out some of his favorite toys so he can show you exactly how he likes to be fucked!
21st Jun 2022
15:24 HD Video
& 116 Photos