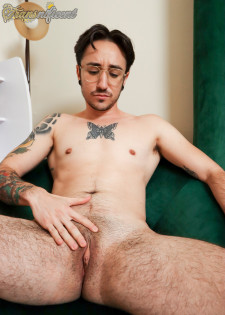 Brex Boogie is back and and he wants you to take your time worshiping his body as he slowly undresses in front of you. He sensually touches every part of his body and you can't look away. Seeing Brex cum is exactly what you need and Brex knows this, teasing you until you are about to pop at the same time that he does! 
3rd Jan 2023
12:53 HD Video
& 112 Photos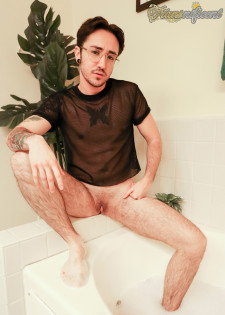 Brex Boogie wants you to join him in the bath while he shows off and gets all covered in bubbles. His wet body shines as he touches himself all over, teasing you so much. He fingers his needy hole and then turns on the tub and uses the faucet to cum for you!
15th Dec 2022
11:01 HD Video
& 88 Photos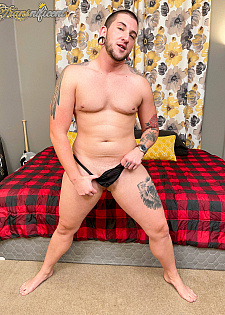 Brex Boogie seems to be all mixed up with what is happening today, and Jake Orion is going to help him get it all sorted out. The guys start making out while they undress each other and explore their hot bodies. Brex and Jake can't wait to taste each other so they get right into giving each other oral. They then pull out vibrators and play side by side before Brex straps on a big dick and Jake sucks it. Brex then fucks Jake in multiple positions before cumming so hard he collapses right into Jake's strong arms.
25th Jan 2022
28:03 HD Video
& 208 Photos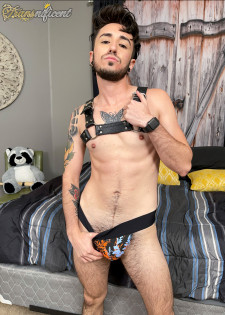 Brex Boogie is back and he is horny as fuck! Brex shows off his hot hairy body by wearing a small jock strap and a leather harness. His body looks so good and you both start to get very excited. Brex starts rubbing his cock through his jock strap and pinching his nipples until he can't wait any longer and strips off his jock strap and hops on the bed. Brex pumps his dick up with his pump and fingers his hairy hole till it's pulsing and winking. With his legs back and feet up in the air, Brex pulls out a magic want and vibrates his swollen dick, humping the hitachi until his body convulses as he cums so hard!
2nd Dec 2021
14:17 HD Video
& 118 Photos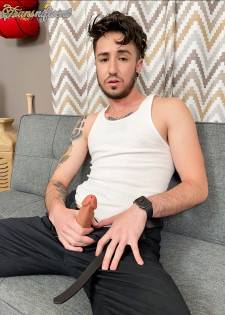 Today we are excited to introduce to you Brex Boogie! He is new to the Grooby family and his presence demands attention! In this exciting scene produced by Penny Petalz and Nikki Sequoia, Brex starts off by telling you about himself and his hobbies. Talking about all his favorite sexy activities has Brex all riled up, so he pulls out his strap on dick and strokes it right over your drooling face. After telling you everything he likes to do with his strap on cock, Brex is ready to show you his actual cock, so he strips down and starts stroking his swollen dick and fingering his hairy hole. Brex then pulls out his favorite dick pump and pumps his dick till it's so swollen he could cum at any given moment!
8th Nov 2021
15:52 HD Video
& 131 Photos