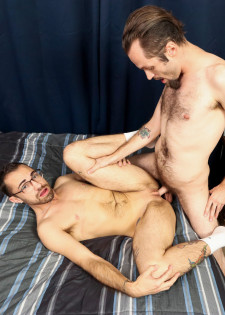 Brad Pardee and Corey Mack are a real life couple who both do porn! Brad has been in the industry for quite some time, and Corey appears alongside Brad from time to time. In this episode of "Real Sex", Brad and Corey play with each other as they would in their own bedroom, and Corey fucks Brad hard until he blows a huge load all over Brad's back!
4th Oct 2022
21:14 HD Video
& 118 Photos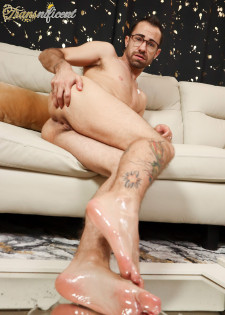 Brad Pardee stopped by today for a bit of foot fetish fun! He knows how much you love his soft soles and he decides the best way to tease you with them is to cover them in oil! He spreads his toes and scrunches his soles while the oil drips down onto the mirror on the floor. Brad talks dirty and touches himself while you drool over his perfect arches, right up until you can't control yourself any longer!
19th Sep 2022
12:34 HD Video
& 62 Photos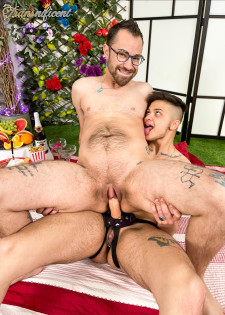 Brad Pardee is on a nice quiet picnic when Nicky Z comes hiking through his secret spot. After asking Nicky if he wants to join, they quickly realize that they are attracted to each other and decide to have some fun! Brad just so happens to have a mix of sex toys with him, so they take turns using toys on each other and tasting more than just the picnic foods!
14th Jun 2022
29:44 HD Video
& 180 Photos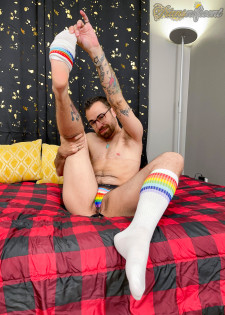 Now that Brad is in a more private bedroom, he's ready to show you exactly what makes him cum hard! He strips down and shows off his body before he pulls out his favorite toy. He proceeds to fuck his hole with his dildo until he is so worked up that he cums all over!
27th May 2022
15:10 HD Video
& 111 Photos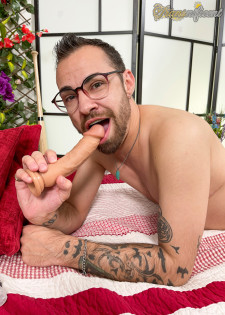 Today we are excited to introduce you to Brad Pardee! He is new to the Grooby family and he's going to be one of our naughtiest friends yet! After telling you a bit about his most recent outdoor escapade, Brad just can't help but to get undressed and play with himself! He fucks himself with his dildo until he is so worked up he just can't hold back any longer!
12th May 2022
14:01 HD Video
& 113 Photos