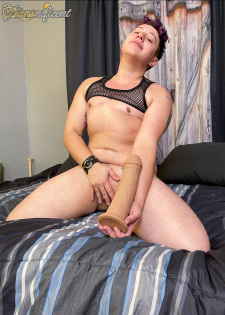 Billy Lore is back and he is hornier than ever! Looking fine in his fishnet outfit, Billy gets right to business and starts sucking on the huge dildo you saw him use during his last visit. After a sloppy, spit filled blowjob, Billy decides that in order to cum he's going to need even more, so he pulls out an even bigger dildo that is easily the size of his forearm! He stretches himself with his giant toy and fucks his soaking wet hole while he tugs on his swollen dick. Billy then adds a vibe toy to the mix and that quickly pushes him over the edge, making him cum so hard he squirts!
24th Dec 2021
14:19 HD Video
& 133 Photos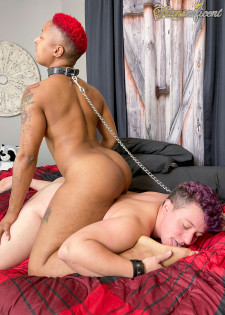 In this passionate & kinky scene, Billy Lore is a door to door collar salesman who desperately needs to make a sale, and Dee Darkholme seems like the perfect client to sell to. Billy shows Dee how the collar fits and immediately Dee is turned into such a good boy for Billy, fucking him just the way he likes! Billy just loves topping from the bottom, and is excited to show viewers the passionate kind of sex that Dee and him have in their personal life. Dee loves when they get to fist Billy, and their favorite part of the scene was grinding on Billy's back while they shoved their fingers inside Billy's wet hole.
10th Nov 2021
30:20 HD Video
& 176 Photos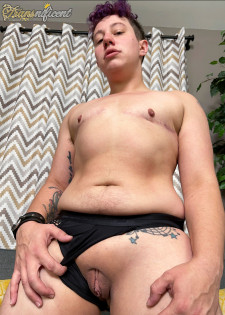 We are excited to introduce you to Billy Lore! He is new to the Grooby family and he's ready to leave you begging for more! In this gripping debut, Billy starts off by telling you a bit about himself and his kinks. Billy then strips out of his clothes and shows off his perfect ass in his hot jockstrap before he starts playing with his swolen dick. He fingers his holes before quickly deciding he needs much more than that and pulls out a huge dildo to fuck himself with. Billy then pounds his perfect boy pussy and rides that big dildo as he reaches the edge of ecstasy!
9th Nov 2021
15:02 HD Video
& 134 Photos