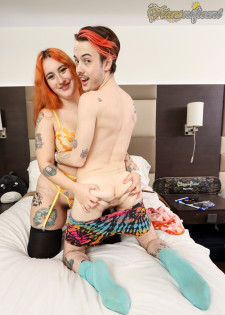 We know you recognize these two hotties, Ambrose Quartz and Gigi Moons, from other videos on Transnificent, today they are here to give you a glimpse of their real life relationship! Ambrose loves anal, and Gigi loves pleasing Ambrose, so they end up fisting his ass until Ambrose cums so much he turns into a big puddle of cummed-out himbo!
19th Jan 2023
15:56 HD Video
& 84 Photos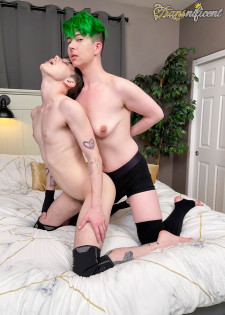 Ambrose and Sora Locke had been out on a hike all day and Sora knew that Ambrose wore those booty shorts just to tease them. Ambrose admits that he indeed mean to turn Sora on and they immediately start kissing. These fit, flexible friends have so much fun with a few different toys including a pump that Sora has never tried before! Multiple orgasms are had by both as they vibe and fuck each other to top off their workout routine!
28th Jun 2022
29:04 HD Video
& 189 Photos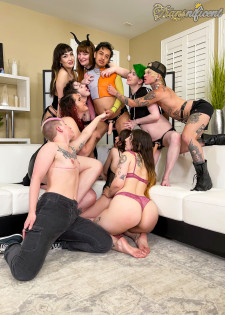 Keith Eros was extremely horny and needed a get away so he decided to organize a Vegas trip for him and 9 of his closest friends, Austin Spears, Annette Rae Love, Sammi Smith, Lily Fox, Jaq Quicksilver, Sora Locke, Zoey Jpeg, Gigi, and Ambrose! They all had lots of sex throughout the trip but it finally boiled down to everyone wanting to fuck each other AT ONCE! Watch as these 10 hot trans people all play with each other until they are completely cummed out!
17th May 2022
43:36 HD Video
& 208 Photos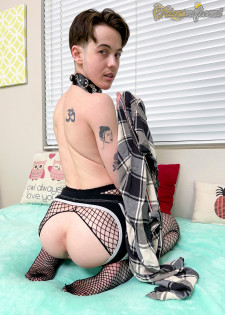 Ambrose is back and he's feeling even kinkier than the last time you saw him! Ambrose immediately strips down and starts spanking himself with a few of the toys in his huge collection. Once his ass is all bright red he fingers his asshole to get it ready for the bigger toys! Ambrose then proceeds to fuck himself in both holes with 3 more toys before finally having the most intense orgasm ever!
21st Apr 2022
16:43 HD Video
& 113 Photos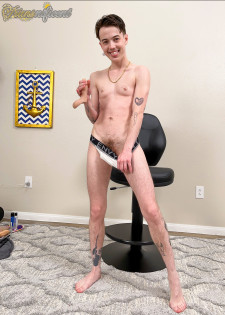 Today you get to meet a new member of the Grooby family. Ambrose is here to help explore your wild side! After getting to know him quite well, Ambrose admits how horny he is all of the time and strips down to show you his tight body. He decides to pump his dick up until it is so swollen and hard, and then he fucks himself with a confetti dildo until he's ready to pop!
7th Apr 2022
15:06 HD Video
& 116 Photos