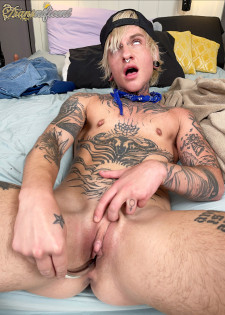 Austin Spears is so hot and when you catch him working out, he decides it's time to put down the weights and pick up some toys. He wants you to watch as he fucks himself in so many different positions, filling both of his holes until he cums extremely hard!
11th Aug 2022
14:43 HD Video
& 111 Photos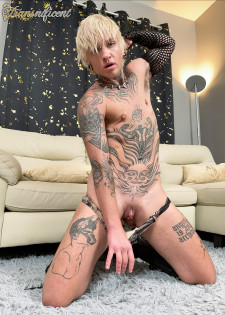 Austin Spears is back and he brings the fire with his energetic return to Transnificent! Austin starts by catching you up on his life since you last saw him, but then he quickly gets to stripping and teasing you. Austin brought two dildos so he could fill both holes and show you exactly how he likes to be fucked!
28th Jul 2022
14:23 HD Video
& 118 Photos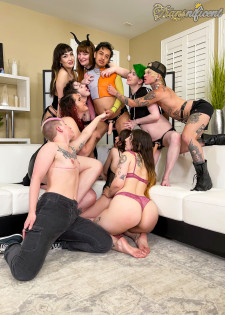 Keith Eros was extremely horny and needed a get away so he decided to organize a Vegas trip for him and 9 of his closest friends, Austin Spears, Annette Rae Love, Sammi Smith, Lily Fox, Jaq Quicksilver, Sora Locke, Zoey Jpeg, Gigi, and Ambrose! They all had lots of sex throughout the trip but it finally boiled down to everyone wanting to fuck each other AT ONCE! Watch as these 10 hot trans people all play with each other until they are completely cummed out!
17th May 2022
43:36 HD Video
& 208 Photos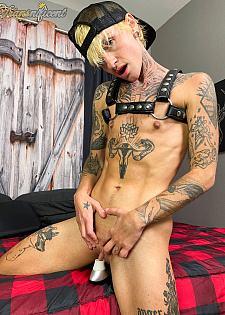 After much anticipation, Austin Spears is back and hornier than ever! In this scene, watch Austin strip down, and fuck his favorite toy which he calls his "wet hole." His hot tattooed body will have you aching for more!
14th Jan 2022
14:12 HD Video
& 116 Photos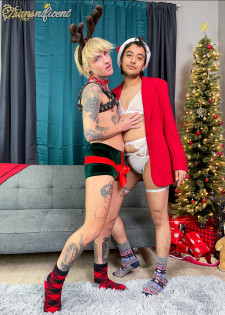 Austin Spears found Keith Eros spending some time away from the Christmas party all alone. It turns out he recently got into yet another fight with his partner, and as Austin tries to console him, finds out that all Keith wants is him! Austin admits he's considered it before, and they decide to find out if it's meant to be, and after their romantic first kiss, things start to get merry and bright right away! Austin and Keith both fuck each other's hot holes and discover that what they really wanted for Christmas this year was each other!
14th Dec 2021
23:16 HD Video
& 184 Photos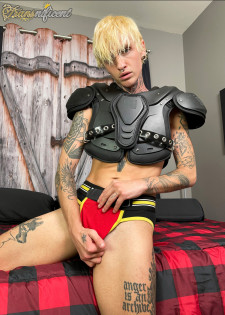 Today we are excited to introduce to you one of the hottest boys you'll ever have the pleasure of watching. Please welcome Austin Spears to the Grooby family! Still fairly new to the industry, Austin is taking the internet by storm. Austin is from California and has a hot, cut, tattooed body that he is excited to show off. In this scene produced by Penny Petalz and Nikki Sequoia, watch him strip, and fuck his favorite toys in this exciting Grooby debut.
1st Nov 2021
14:47 HD Video
& 128 Photos