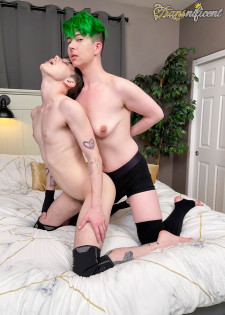 Ambrose and Sora Locke had been out on a hike all day and Sora knew that Ambrose wore those booty shorts just to tease them. Ambrose admits that he indeed mean to turn Sora on and they immediately start kissing. These fit, flexible friends have so much fun with a few different toys including a pump that Sora has never tried before! Multiple orgasms are had by both as they vibe and fuck each other to top off their workout routine!
28th Jun 2022
29:04 HD Video
& 189 Photos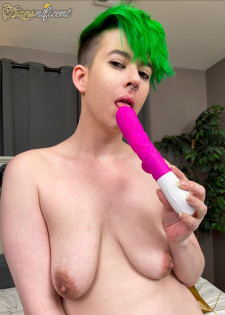 Sora Locke is back and they are extra horny! They brought one of their favorite toys because it makes them cum over and over! After stripping down, Sora gets right to playing with themselves and fingers their needy hole. Once Sora starts playing with the toy, they quickly start cumming again and again, making a wet mess in the process!
19th May 2022
15:15 HD Video
& 111 Photos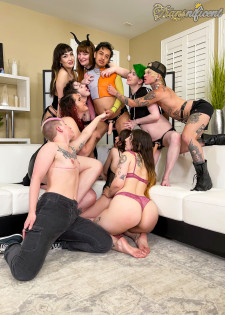 Keith Eros was extremely horny and needed a get away so he decided to organize a Vegas trip for him and 9 of his closest friends, Austin Spears, Annette Rae Love, Sammi Smith, Lily Fox, Jaq Quicksilver, Sora Locke, Zoey Jpeg, Gigi, and Ambrose! They all had lots of sex throughout the trip but it finally boiled down to everyone wanting to fuck each other AT ONCE! Watch as these 10 hot trans people all play with each other until they are completely cummed out!
17th May 2022
43:36 HD Video
& 208 Photos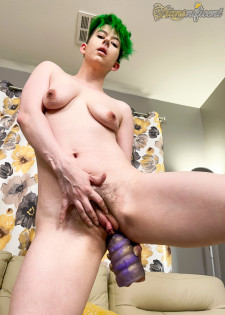 We are excited to introduce you to Sora Locke! They are so vibrant and they fit right into the Grooby Family! In this sexy debut Sora can't wait to show off for you! After telling you a bit about themselves, Sora strips down and flaunts their hot, flexible body. Sora then pulls out one of their favorite toys and fucks themselves in multiple positions, edging their hole over and over!
6th May 2022
14:16 HD Video
& 102 Photos